While our farms produce millions of organic, free-range, and pasture-raised eggs to sell every year, we also realize the incredible need that disenfranchised communities have, particularly for healthy foods like our specialty eggs.  As a result, we have committed to giving back to area food banks and charities, like CommUnity, IC Compassion, North Liberty Food Pantry, Ronald McDonald House, and many others .  We are honored to be able to play a role in supporting the great work that these area organizations are doing to care for those in need.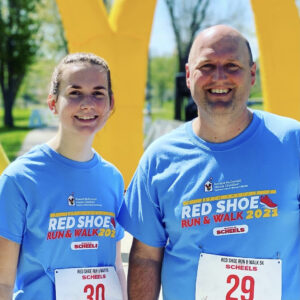 The work that they do inspires us to continue to give back.  In recent years, we've given away millions of eggs and dollars in order to help to meet basic needs in our community, but also to help bring flourishing in ways that usher in long-lasting benefits for generations to come.
It's another way that we're more than an egg.