Sustainability is important on so many levels at Farmers Hen House. And sometimes sustainability means getting dirty!  Like with our On-Farm Grain Cycle, in which many of our farmers grow the grain required for their hens.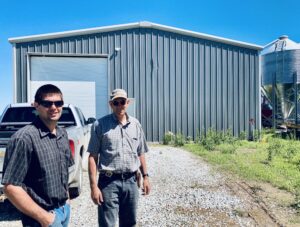 The process includes growing grain, feeding it to the hens, then taking their waste (ahem, manure) and returning it to the fields to fertilize the next crop. This process prevents our farmers from having to be dependent on outside feed mills, and in doing so, assures we know exactly what is in our ladies' feed, where it comes from, and how it was grown.
Sustainability isn't always pretty, but it's always worth it!